Investing in property can be financially rewarding, but it's just as easy to get it wrong. Bad tenants who don't pay their rent on time or cause damage to your property can be a serious drain on your finances. A property manager acts on your behalf as landlord, screening tenants, collecting rent, and inspecting your property. But that's not all they do. Here are 5 benefits of using a property manager.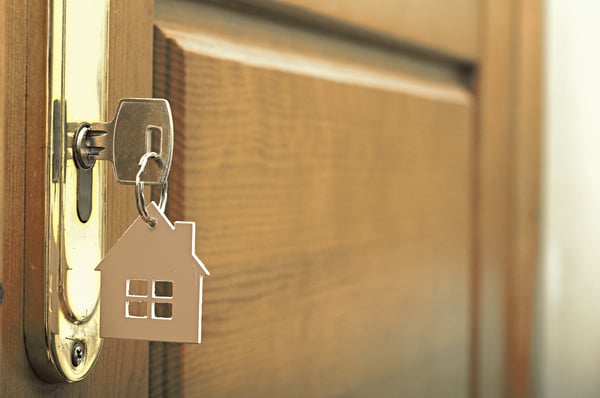 1. Better Quality Tenants
Getting rid of bad tenants can be a complicated and lengthy process, which is why it's important you get the right tenants into your property from the start: someone who pays their rent on time, is willing to commit to a long-term contract, and who takes care of your property as if it were their own.

Along with reliable screening processes, a good property manager will have handled thousands of tenant applications so will know what red flags to look out for and what to avoid. That way you'll get the right tenants into your property with fewer problems.

What's more, having a property manager on hand to quickly deal with any issues, means your good tenants are likely to stay longer which in turn reduces your vacancy rates and improves your cash flow.

2. Fewer Legal Problems
Keeping up with changes to tenancy laws and legislation, while understanding the rights and responsibilities of both tenant and landlord, can be tricky and could leave you with a costly legal battle on your hands if you get it wrong.

Furthermore, each Australian state has their own set of laws pertaining to rental properties - including federal law that covers the screening of tenants, property conditions and safety, as well as evictions and inspections, signing and terminating leases, and collecting rent and safety deposits.

A property manager has the knowledge and know-how to handle these situations and will ensure your property and any legal agreements meet the correct requirements. This is particularly helpful if you own property out of State and don't live near your investment property.

3. Rent Collection and Repairs
As the owner of an investment property, you'd like to see your investment grow, which means having a consistent and reliable cash flow in rental payments. A property manager will act as a buffer between you and your tenants, ensuring rent is paid on time and handling evictions if it comes to that.

Property Managers undertake regular inspections of your rental property to ensure it is well-maintained and they are on call to handle any issues that tenants may have requiring a professional like a plumber or electrician. Most property managers also have a team of specialists they can call on at any time, who have been vetted for quality work and a fair price.

4. Appraising and Marketing
Before you can get the right tenants in, it's important the rent you're asking is correct. A property manager will assess your rental property and help you determine the right rent to ask. They'll also have access to a network of marketing opportunities to ensure your rental property attracts the right tenants, and handle viewing of your property to prospective tenants.

5. Good Financial Sense
Screening and vetting new tenants, collecting rent payments, and dealing with complaints and repairs is time consuming and stressful. Weigh that up against the relatively small cost of a property manager and you'll quickly see why it makes good financial sense to hire one.

If you'd like to find out more about the role of a property manager, or you'd like to book a free, no obligation rental appraisal with a local Harcourts Property Manager, please complete this form and one of our property managers will be in touch.


---
Disclaimer:
While all care has been taken in the preparation of this publication, no warranty is given as to the accuracy of the information and no responsibility is taken by Finservice Pty Ltd (Mortgage Express) for any errors or omissions. This publication does not constitute personalised financial advice. It may not be relevant to individual circumstances. Nothing in this publication is, or should be taken as, an offer, invitation, or recommendation to buy, sell, or retain any investment in or make any deposit with any person. You should seek professional advice before taking any action in relation to the matters dealt within this publication. A Disclosure Statement is available on request and free of charge.
Finservice Pty Ltd (Mortgage Express) is authorised as a corporate credit representative (Corporate Credit Representative Number 397386) to engage in credit activities on behalf of BLSSA Pty Ltd (Australian Credit Licence number 391237) ACN 123 600 000 | Full member of MFAA | Member of Australian Financial Complaints Authority (AFCA)