While you won't find this expression in a mainstream dictionary, it's a feeling that's all too real for anyone who's overspent at Christmas. A Christmas Debt Hangover usually kicks in around the middle of January when the credit card bills start rolling in. Symptoms include stress, trouble sleeping and an aversion to checking the mailbox! Here's how to cure it.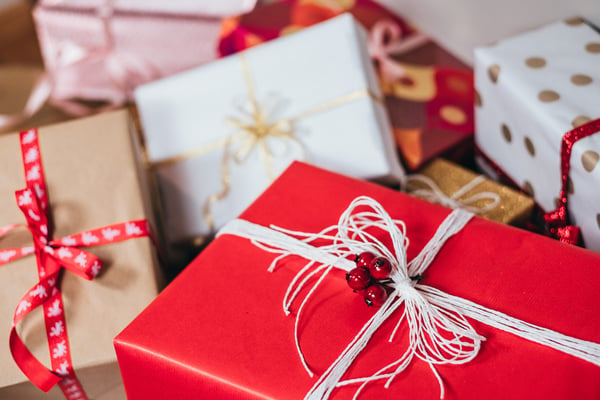 Causes of a Christmas Debt Hangover
Using your credit card to buy Christmas cheer, usually without much forward planning and attention to the budget for things like gifts, travel and social gatherings, can be a treacherous slippery slope to overspending.

Sometimes that spending continues into the new year, a result of some good intentions in the form of New Year's Resolutions: signing up for that gym membership, booking several sessions with a personal trainer, or investing in some serious exercise equipment to get back into shape.

Whatever the case, January is generally the time most people decide to reign in their overspending and get back on track.

A sustainable budget
Tackle your spending habits head-on by coming up with a budget that you can actually stick to. A "feast to famine" approach is unlikely to last so instead of a drastic end to spending, decide on the things you really can't live without and then pace yourself. Use your budget to track your expenses each month so you stay accountable for your spending and know exactly where your money is going.

Have a plan
Plan ahead to pay off your Christmas debt by deciding which debts you need to tackle first. It makes sense to pay off your most expensive debt first, but it can be encouraging clearing your smaller debts and seeing some progress quickly. The "snowball" approach to clearing debt is all about generating a feeling of success with small achievements, while the "avalanche" approach is about making hefty repayments to your biggest bill and clearing it slowly over time. Decide which option works best for you.

Start saving now
There's never been a better time to start saving for next Christmas than right now. Even the smallest amount added to a savings account each week or fortnight can quickly add up to a sizeable Christmas fund that you could use at the end of the year for gifts, entertaining and even travel. Consider setting up a small auto-payment from your salary each month to go directly into a savings account before you have a chance to spend it.

Seek help
You likely already know how to draw up a budget and you should have some idea which debts you need to tackle first. But it can be daunting taking a look at the bigger financial picture, particularly when you have a family to support or you're planning ahead for retirement and trying to juggle debt.

Talking to a financial expert can help you identify strategies to better manage your money and get debt-free much faster. If you'd like advice or assistance with a debt consolidation loan or a financial plan to get you back on track, get in touch with one of our brokers to set up a time to chat.

For more advice about arranging finance to buy your next property – whether it's your first home or an investment property to add to your portfolio – connect with Mortgage Express on Facebook and Twitter, or contact one of our brokers to discuss your situation and requirements.
---
Disclaimer:
While all care has been taken in the preparation of this publication, no warranty is given as to the accuracy of the information and no responsibility is taken by Finservice Pty Ltd (Mortgage Express) for any errors or omissions. This publication does not constitute personalised financial advice. It may not be relevant to individual circumstances. Nothing in this publication is, or should be taken as, an offer, invitation, or recommendation to buy, sell, or retain any investment in or make any deposit with any person. You should seek professional advice before taking any action in relation to the matters dealt within this publication. A Disclosure Statement is available on request and free of charge.
Finservice Pty Ltd (Mortgage Express) is authorised as a corporate credit representative (Corporate Credit Representative Number 397386) to engage in credit activities on behalf of BLSSA Pty Ltd (Australian Credit Licence number 391237) ACN 123 600 000 | Full member of MFAA | Member of Australian Financial Complaints Authority (AFCA) | Member of Choice Aggregation Services.