We are living in a time where there is an abundance of health awareness and an increasing amount of education and statistics published about the risks and long-term impact of various illnesses and disease. It's clearly affecting Australians physically, mentally & financially, so why then is Australia regarded as one of the most underinsured nations in the world? Is the common colloquialism of "she'll be right" standing in the way of Australian's adequately preparing for life's unexpected events?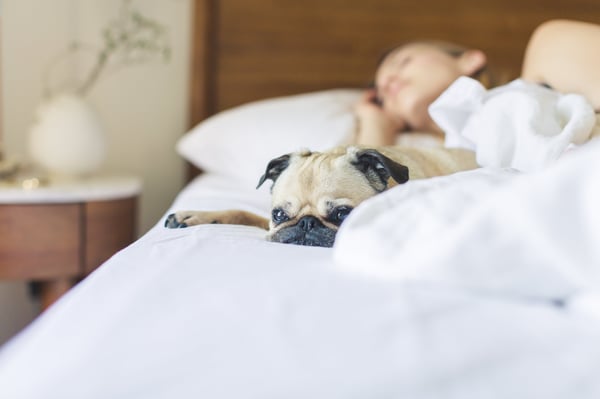 The financial impact of underinsurance
In Australia, an average day looks like this :

850 babies are born
450 people die
380 people are diagnosed with cancer
170 people have a heart attack
100 people have a stroke
14 people are newly diagnosed with end-stage kidney disease
1,300 people are hospitalised due to an injury
8 women and 2 men are hospitalised due to assault by a spouse or domestic partner

Of those numbers, one in every three Australian men and one in every four Australian women will be diagnosed with cancer. The most commonly diagnosed cancers being prostate, breast, bowel and melanoma .

The average lifetime costs by cancer type for individuals aged 15 years and older are as follows :

$95,460 for head, neck and thyroid cancers
$74,600 for lung cancer
$51,460 for bowel cancer
$36,800 for prostate cancer
$36,040 for breast cancer
$20,360 for melanoma skin cancer

These costs include out of pocket costs associated with a diagnosis: The cost of treatment, travel, time off work and more, but it doesn't stop there; the financial burden of a serious illness or disease often extends beyond the patient too. 72% of cancer carers report a negative financial impact of caring and more than half of carers who work full time will also have to leave their job or reduce their working hours.

So why then, if 83% of Australians insure their car, do only 31% have insurance to cover their ability to earn an income . Isn't your income more important?

Are you covered for any eventuality?
If you're like many Australians who believe that the cover they have in their super will help if and when the unexpected happens, it's vital you understand that life cover in superannuation is generally only 30 per cent of the recommended level for an average young family.

Furthermore, the default level of insurance cover in superannuation is designed to provide members with a basic level of cover, and critical illness (trauma) cover is usually not available through superannuation. In fact, super funds have not been allowed to offer trauma cover to new members since mid-2014 .

If you suffered a serious illness, lost your job or passed away, would you or your family have to sell your home to continue, are you adequately covered, or have enough savings put aside to see you through any tough times.

Make an informed decision
Contact your local Mortgage Express broker today to discuss your ongoing needs and to ask about an ALI Group Loan and Mortgage Protection Plan which could ensure you're adequately covered when things go wrong.


Reference:
Loan Protection Plan is jointly issued by Hannover Life Re of Australasia Ltd ABN 37 062 395 484 (Death, Terminal Illness, Living and Accidental Injury Benefits) and QBE Insurance (Australia) Limited ABN 78 003 191 035 AFSL 239545 (Involuntary Unemployment Benefit). It is distributed by Australian Life Insurance Distribution Pty Ltd ABN 31 103 157 811 AFSL 226403 (ALI). ALI receives commission for each policy sold. Any advice provided is of a general nature only and does not take into consideration your personal objectives, financial situation or needs. You should consider the Product Disclosure Statement (available at www.aligroup.com.au) when deciding if this product is appropriate for you. © ALI Group 2019.

[1] Australia's health 2018: in brief report [accessed at:https://www.aihw.gov.au/getmedia/fe037cf1-0cd0-4663-a8c0-67cd09b1f30c/aihw-aus-222.pdf.aspx?inline=true]
[1] Zurich, the Cost of Care whitepaper, pp.11 – 12 [accessed at: https://www.zurich.com.au/advisers/tools-and-resources/cost-of-care.html]
[1] Zurich, the Cost of Care whitepaper, pp.11 – 12 [accessed at: https://www.zurich.com.au/advisers/tools-and-resources/cost-of-care.html]
[1] Same as above

[1] Lifewise, Most Australians don't value their most important asset [accessed at: http://www.lifewise.org.au/facts-research]
[1] ASIC, Money Smart [accessed at: https://www.moneysmart.gov.au/insurance/life-insurance/trauma-cover]
---

Disclaimer:
While all care has been taken in the preparation of this publication, no warranty is given as to the accuracy of the information and no responsibility is taken by Finservice Pty Ltd (Mortgage Express) for any errors or omissions. This publication does not constitute personalised financial advice. It may not be relevant to individual circumstances. Nothing in this publication is, or should be taken as, an offer, invitation, or recommendation to buy, sell, or retain any investment in or make any deposit with any person. You should seek professional advice before taking any action in relation to the matters dealt within this publication. A Disclosure Statement is available on request and free of charge.
Finservice Pty Ltd (Mortgage Express) is authorised as a corporate credit representative (Corporate Credit Representative Number 397386) to engage in credit activities on behalf of BLSSA Pty Ltd (Australian Credit Licence number 391237) ACN 123 600 000 | Full member of MFAA | Member of Australian Financial Complaints Authority (AFCA