Getting a home loan with a redraw facility is a useful and flexible financial tool. Any extra funds you pay into your home loan, can be withdrawn when needed, to cover emergencies or pay for unplanned expenses. At the same time, those extra funds save you money too, as any extra repayments on your loan also lower how much interest you're charged. To find out if a redraw would suit your home loan, here's more on how a redraw facility works.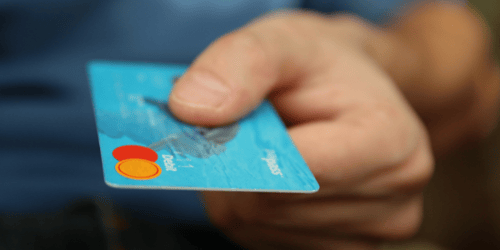 Accessing your redraw
With some variable rate home loans, you can make extra repayments on top of your monthly or fortnightly required repayment amount. If the home loan is set up with a redraw facility, you can actually withdraw some of the extra repayment you've made.
It operates much like a savings account, where you withdraw to spend and deposit to save. The added benefit is that any savings – extra repayments you make – help reduce your principal loan amount which means your interest charges are reduced too.
With a home loan redraw facility, you can redraw funds when you need them, or keep them in your home loan to pay off your principal loan faster. Generally, the amount available for redraw is the difference between the extra amount you've paid and the amount you were required to pay.
Depending on your lender, you may be able to withdraw funds from an ATM or the bank branch, or pay for bills online. But it's important you check with your lender about the cost of fees that may be charged using the redraw in this way, as well as the restrictions on minimum and maximum redraw amounts.
Benefits of a redraw
There are two main benefits to home loan with a redraw:
Extra repayments reduce your interest
Much like an offset account, making extra repayments into your redraw home loan account on top of your required repayment amount, reduces the total interest you're charged on your loan, and shortens the life of your loan.
Money when you need it
A redraw facility is a great way to put aside a little extra money each month for an emergency fund – while saving on interest charges at the same time. It means more flexibility with your mortgage, allowing you to spend and save as you need too.
Downsides of a redraw
While there are benefits to this type of home loan facility, it's important you're clear on what the downsides are too.
Lenders have rules about redraw
Paying extra funds into your home loan relies on your lender allowing you to take the money back out again when you need it. And lenders have different rules about this. Some stipulate a minimum or maximum redraw amount each month, or they may charge fees for withdrawals which can make it expensive. These limitations give you less control over your money.
Not the same as an offset account
While a redraw facility is similar to an offset account – whereby you put money into the account and your interest charges are reduced – the money in your offset account remains yours to spend or save as you choose, rather than being limited by the lender's restrictions.
Get a home loan with a redraw
If you'd like to find out more about a redraw facility with your home loan, or you have questions about refinancing your home loan with a new lender or interest rate, contact a Mortgage Express broker today. Mortgage Express mortgage brokers are located throughout Australia and can arrange a time and place in your area to meet at your convenience.
---
While all care has been taken in the preparation of this publication, no warranty is given as to the accuracy of the information and no responsibility is taken by Finservice Pty Ltd (Mortgage Express) for any errors or omissions. This publication does not constitute personalised financial advice. It may not be relevant to individual circumstances. Nothing in this publication is, or should be taken as, an offer, invitation, or recommendation to buy, sell, or retain any investment in or make any deposit with any person. You should seek professional advice before taking any action in relation to the matters dealt within this publication. A Disclosure Statement is available on request and free of charge.
Finservice Pty Ltd (Mortgage Express) is authorised as a corporate credit representative (Corporate Credit Representative Number 397386) to engage in credit activities on behalf of BLSSA Pty Ltd (Australian Credit Licence number 391237) ACN 123 600 000 | Full member of MFAA | Member of Australian Financial Complaints Authority (AFCA) | Member of Choice Aggregation Services.