Skeletons in the closet? Ghosts in the attic? How would you feel if you found out your prospective new home had a sinister past? Would it influence your decision to go ahead with the sale? When it comes to buying property, Australian law is quite clear: real estate agents and vendors are required to disclose any "material facts" that could impact the home buyer's decision. And, surprisingly, that includes the suspected presence of ghosts!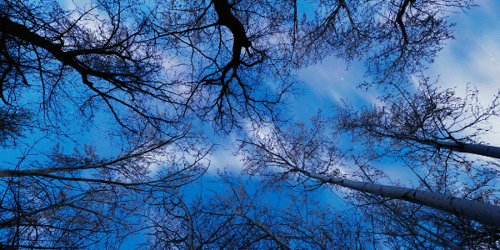 Australian Consumer Law
Under Australian law (with little difference between the states), vendors and real estate agents must disclose to prospective home buyers any information that is considered to be a "material fact". Agents and vendors cannot knowingly conceal material facts about a property when selling.
A material fact is defined as a fact that would be considered important to the home buyer in their decision to proceed with a property purchase. And that includes instances that have occurred at the property such as murder, violent crime, even ghostly sightings!
The law also covers events that could cause long-term potential risk to the health and safety of those living on the land. Examples include the manufacture of methylamphetamine, or a site involving the use of hazardous materials.
Buyer beware
While the principle of "Caveat Emptor" – let the buyer beware – always applies to property purchases, and most home buyers will arrange a property inspection to confirm the physical condition of a property they are considering buying, it can be a lot harder investigating the property's background.
As a result, each state and territory in Australia has introduced laws that provide for some level of disclosure to buyers during the home buying process. What's more, section 18 of the Australian Consumer Law considers conduct as misleading or deceptive where something is not disclosed but, in the circumstances, there is a reasonable expectation that it would be.
A "stigmatized" property
When a property is labelled "stigmatized" it's generally because an undesirable event has taken place there. Stigmas can be wide ranging and generally include an untimely death (such as a murder or suicide) at the property, the scene of a violent crime, undesirable or troublesome neighbours, environmental issues such as pollution or contamination, even the presence of ghosts.
When marketing a stigmatized property, real estate agents face a dilemma, aware that there may be attributes about the property which could detract from both its value and desirability, but required by law to disclose such information.
In this case, the law is clear and both agent and vendor may not conceal or fail to disclose any information that would influence a potential buyer's decision about whether or not to go ahead with the purchase.
For buyers who have unwittingly bought a stigmatized property without full disclosure from the agent or vendor, they may be able to prove their case in court, possibly resulting in a prosecution for both agent and vendor, and a cancellation of the property contract.
Arm yourself with information
Buying a home is a big decision and not one to take lightly. That's why it's so important to do your homework carefully. One of the ways you can prepare to buy a home is to work with a mortgage broker who can guide you through the home buying process. As well as highlighting the pitfalls to avoid, a mortgage broker can share their wealth of experience, tips, guidance and more.
To start your home buying journey with the right team on your side, contact a Mortgage Express broker today.
---
While all care has been taken in the preparation of this publication, no warranty is given as to the accuracy of the information and no responsibility is taken by Finservice Pty Ltd (Mortgage Express) for any errors or omissions. This publication does not constitute personalised financial advice. It may not be relevant to individual circumstances. Nothing in this publication is, or should be taken as, an offer, invitation, or recommendation to buy, sell, or retain any investment in or make any deposit with any person. You should seek professional advice before taking any action in relation to the matters dealt within this publication. A Disclosure Statement is available on request and free of charge.
Finservice Pty Ltd (Mortgage Express) is authorised as a corporate credit representative (Corporate Credit Representative Number 397386) to engage in credit activities on behalf of BLSSA Pty Ltd (Australian Credit Licence number 391237) ACN 123 600 000 | Full member of MFAA | Member of Australian Financial Complaints Authority (AFCA) | Member of Choice Aggregation Services.