Australians are missing out on the full potential of refinancing. Results from a recent study into borrowers' understanding of refinancing, and their reluctance to refinance, has revealed a number of startling results. And if you need a reminder about the value of refinancing, here's a case study from mortgage broker, Alisha Scappin who recently helped her client save $65,000 by refinancing a home and investment property.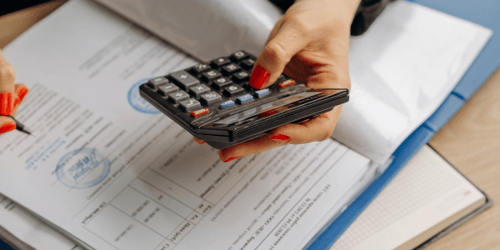 "Refinancing reluctance"
A recent survey of 1,003 Australian home loan borrowers aged 18 and over, has uncovered a major disconnect between how much borrowers understand about the opportunities that refinancing presents, and their willingness to take action.
Despite record low interest rates, six out ten borrowers surveyed have not reviewed their home loan in more than a year, while 54 per cent have never refinanced their current home loan. Furthermore, most say they are not confident about having the best interest rate.
Their reasons for not refinancing include concerns about being worse off, having to pay more, not believing they can get a better deal, and uncertainty about the refinancing process.
Review or refinance
The first step to refinancing is a mortgage review. And this is something all borrowers should be doing at least once a year. At the very least, a mortgage review will provide certainty that borrowers are getting the best interest rate available to them. And if not, a mortgage review provides an opportunity to start a discussion about refinancing.
Working with a mortgage broker – like Mortgage Express – borrowers are able to gain insight into their current financial position – how their existing home loan stacks up against the market – and consider options to refinance at a better interest rate.
What's more, a mortgage broker understands how refinancing works and can guide borrowers through the process, starting with determining if refinancing is the right option, right through to helping choose a lender, comparing refinancing options, and even helping complete paperwork.
Significant savings
Mortgage Express mortgage broker, Alisha Scappin, recently worked with an investor to refinance both her home and investment property. After investigating refinancing options, Alisha presented her client with a breakdown of how much she stands to save over the loan term for her owner occupied property and investment property by refinancing.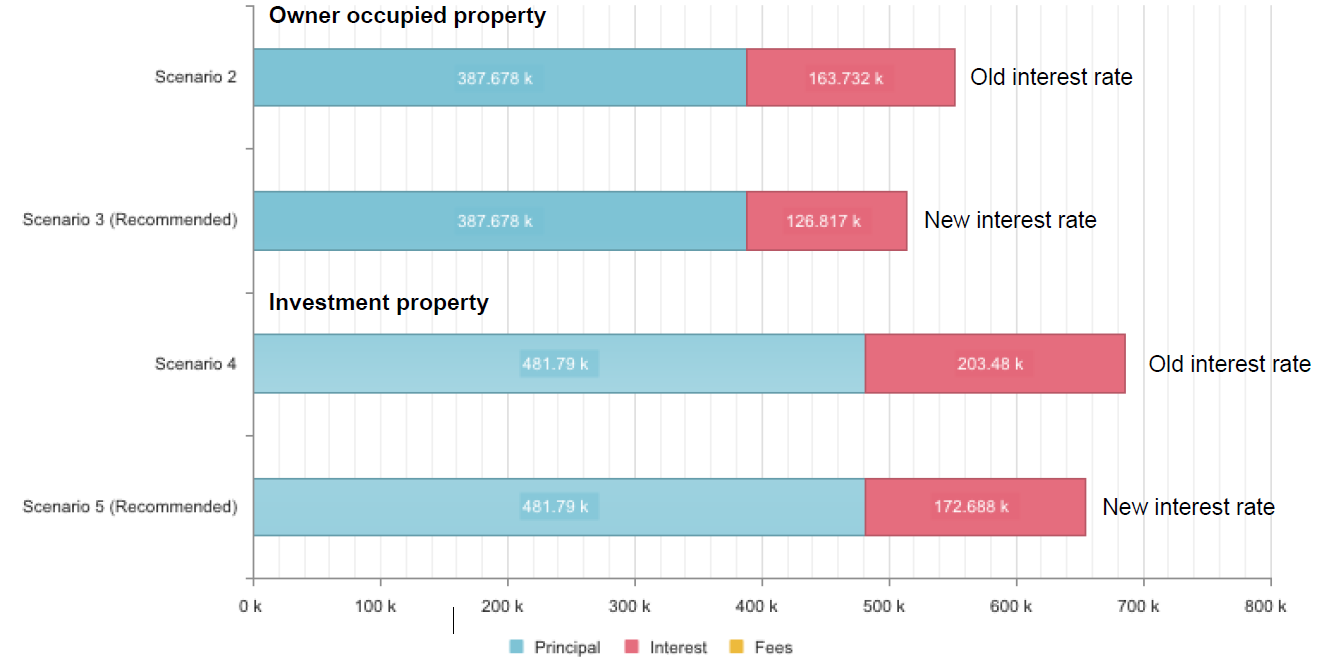 Owner occupied property – was 2.89%, now 2.29%
Investment property – was 2.89%, now 2.49%
By refinancing, this business owner will save over $35,000 on the owner occupied home, and over $30,000 on the investment property over the loan term.
"Even if you think you are on a great rate, there's never been a better time to revisit your home loan with your mortgage broker. Let's get your house in order today!" says Alisha.
Why wait? Book a mortgage review today
If you haven't reviewed your mortgage in a while, there's never been a better time. Interest rates are at their lowest, and lenders are attracting new clients with amazing refinancing offers, including cash backs, super-low fixed rates, and minimal fees. Talk to our team of mortgage brokers to find out if refinancing could save you dollars!
---
While all care has been taken in the preparation of this publication, no warranty is given as to the accuracy of the information and no responsibility is taken by Finservice Pty Ltd (Mortgage Express) for any errors or omissions. This publication does not constitute personalised financial advice. It may not be relevant to individual circumstances. Nothing in this publication is, or should be taken as, an offer, invitation, or recommendation to buy, sell, or retain any investment in or make any deposit with any person. You should seek professional advice before taking any action in relation to the matters dealt within this publication. A Disclosure Statement is available on request and free of charge.
Finservice Pty Ltd (Mortgage Express) is authorised as a corporate credit representative (Corporate Credit Representative Number 397386) to engage in credit activities on behalf of BLSSA Pty Ltd (Australian Credit Licence number 391237) ACN 123 600 000 | Full member of MFAA | Member of Australian Financial Complaints Authority (AFCA) | Member of Choice Aggregation Services.