Festive celebrations and holiday plans may be top of mind for many, but keeping our homes safe and being vigilant are just as important. At this time of year, opportunistic thieves are on the lookout for homes filled with expensive gifts or homes that are empty while the owners are away. Help prevent break-ins and avoid being an easy target for thieves with these home safety tips for the festive season.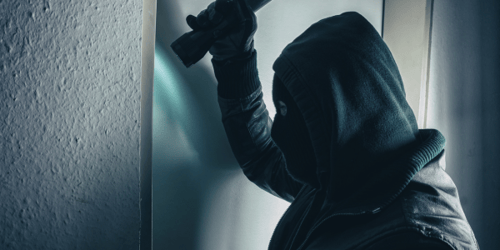 Ensure a peaceful festive season
Protect your most important assets this festive season with these home safety tips:
Secure doors and windows: Before you head out for your holiday festivities, double-check that all doors and windows are securely locked. Reinforce entry points with deadbolt locks and consider installing security screens for an added layer of protection. Remember to check outside garages and sheds too, so thieves can't use tools and ladders to access your home.
Set up smart home security: Embrace the power of technology by installing smart home security systems. From video doorbells to motion-activated cameras, these devices allow you to monitor your property remotely, providing peace of mind while you're away.
Create the illusion of someone at home: Make it seem like someone is home by using timers for lights, TVs, and radios. This simple trick can deter potential intruders who might be scouting for vacant homes.
Let your neighbours know: Inform trusted neighbours about your travel plans and have them keep an eye on your property, collect mail, and even park their cars in your driveway to give the appearance of an occupied home.
Lock up your valuables: Keep valuable items, such as jewellery and important documents, in a secure safe. If possible, consider storing large electronics out of sight to avoid attracting unwanted attention.
Switch off electrical appliances and Christmas lighting to avoid fire hazards and check that your home and family are prepared in the event of bushfires.
Keep your travel plans off social media: If you're planning to travel during the holiday season, don't post where you're going, when you're leaving, or when you'll be back.
Protecting the things you value most
Another important way to keep your home and valuables safe is with an up-to-date insurance policy with the right level of insurance cover to fit your lifestyle and circumstances.
Get in touch with a Mortgage Express broker to connect with an insurance specialist in our team and get insurance advice to help you protect your home and enjoy a worry-free festive season.
---
While all care has been taken in the preparation of this publication, no warranty is given as to the accuracy of the information and no responsibility is taken by Finservice Pty Ltd (Mortgage Express) for any errors or omissions. This publication does not constitute personalised financial advice. It may not be relevant to individual circumstances. Nothing in this publication is, or should be taken as, an offer, invitation, or recommendation to buy, sell, or retain any investment in or make any deposit with any person. You should seek professional advice before taking any action in relation to the matters dealt within this publication. A Disclosure Statement is available on request and free of charge.
Finservice Pty Ltd (Mortgage Express) is authorised as a corporate credit representative (Corporate Credit Representative Number 397386) to engage in credit activities on behalf of BLSSA Pty Ltd (Australian Credit Licence number 391237) ACN 123 600 000 | Full member of MFAA | Member of Australian Financial Complaints Authority (AFCA) | Member of Choice Aggregation Services.