There's no doubt that taking on a mortgage is a huge commitment; one that lasts for at least 20 years. So, what happens when things go wrong? You lose your job, suffer an illness, injury, or worse and you're not able to meet your mortgage repayments? How do you ensure you don't lose your family home? Take a look at these five things you need to know about home loan protection.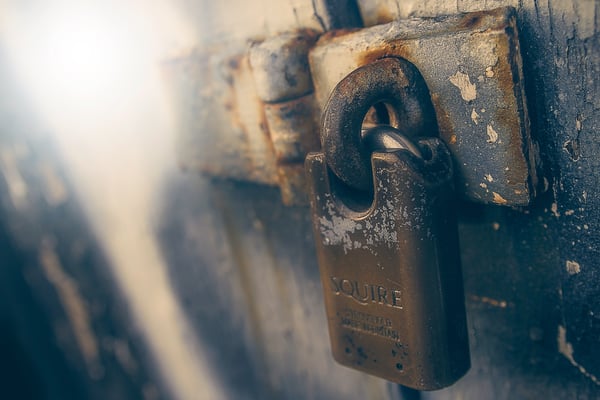 1. Loan protection is not the same as LMI
If you recently took out a home loan with a deposit under 20 per cent, you likely had to pay Lenders' Mortgage Protection (LMI). LMI is a one-off insurance payment that protects the lender in the event you're unable to repay your loan. The insurance would cover the difference between what your property sells for and the amount left on your loan should you default. (Read our article here if you'd like to know more about LMI.)
That's not the same as Loan Protection Plan (LPP) which protects you, the buyer and owner of your property. If you're unable to repay your home loan, ALI (Mortgage Express' preferred Loan Protection provider) would pay the benefits to you and not the lender, to use in whatever way you choose even to cover your hospital bills.
2. LPP covers you for the life of your policy, not the life of your loan
Even if you change lenders or refinance your home loan, Loan Protection Plan covers you for the life of your policy.
No strict eligibility criteria
Unlike many insurances, with Loan Protection Plan you're automatically accepted for cover if you're aged between 18 and 59, you're an Australian or New Zealand citizen or permanent resident living in Australia, and you're an applicant or borrower on a loan taken within the last 12 months. With Loan Protection Plan, there are no hurdles; you won't need to undergo a medical, have blood tests or answer any detailed and obtrusive health questions.
Three types of benefits
There are three types of benefits covered under Loan Protection Plan, as well as an optional fourth:
Living Benefit covers 11 serious medical conditions like cancer, heart attack, stroke, total loss of hearing or sight and more1.
Death and Terminal Illness Benefit,provides you with a lump sum payment of up to $750,000 to help your family in case of death/terminal illness.
Involuntary Unemployment Benefit; If you've been made redundant in the first five years of your policy, Loan Protection Plan will pay you up to 3 months of benefits to help while you're looking for work.
Accidental Injury Benefit (Optional); If you've suffered an accidental injury and can't work for 30 days or more, Loan Protection Plan will pay you 3 months of benefits while you're on the mend.
Fits all types of borrowers
No matter your personal situation – single, in a relationship, with a family, an investor or acting as guarantor – Loan Protection Plan can protect you when things go wrong.
Protect your home loan
For peace of mind and financial security get in touch with a Mortgage Express broker to find out more about protecting your home loan with Loan Protection Plan.
For full terms and conditions, please refer to the Product Disclosure Statement at www.aligroup.com.au.
1 Pre-existing condition exclusions apply, and a 3-month exclusion period applies to conditions: cancer, heart attack and stroke. Please read the full details in the PDS.
Loan Protection Plan is jointly issued by Hannover Life Re of Australasia Ltd ABN 37 062 395 484 (Death, Terminal Illness, Living and Accidental Injury Benefits) and QBE Insurance (Australia) Limited ABN 78 003 191 035 AFSL 239545 (Involuntary Unemployment Benefit). It is distributed by Australian Life Insurance Distribution Pty Ltd ABN 31 103 157 811 AFSG 226403 (ALI). ALI receives commission for each policy sold. Any advice provided is of a general nature only and does not take into consideration your personal objectives, financial situation or needs. You should consider the Product Disclosure Statement when deciding if this product is appropriate for you.
---
Disclaimer:
While all care has been taken in the preparation of this publication, no warranty is given as to the accuracy of the information and no responsibility is taken by Finservice Pty Ltd (Mortgage Express) for any errors or omissions. This publication does not constitute personalised financial advice. It may not be relevant to individual circumstances. Nothing in this publication is, or should be taken as, an offer, invitation, or recommendation to buy, sell, or retain any investment in or make any deposit with any person. You should seek professional advice before taking any action in relation to the matters dealt within this publication. A Disclosure Statement is available on request and free of charge.
Finservice Pty Ltd (Mortgage Express) is authorised as a corporate credit representative (Corporate Credit Representative Number 397386) to engage in credit activities on behalf of BLSSA Pty Ltd (Australian Credit Licence number 391237) ACN 123 600 000 | Full member of MFAA | Member of Credit and Investment Ombudsman (CIO) | Member of Choice Aggregation Services.