Owning a home has long been considered the "Aussie Dream", but for many Australians, the path to home ownership can feel both challenging and overwhelming. Determining a budget, saving a deposit, and arranging pre-approved finance are just some of the first decisions that home buyers will make towards achieving their property goals. To help you financially prepare for home ownership in Australia, here are 5 important steps to take.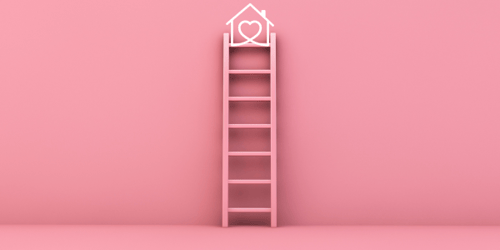 1. Determine your budget
The first and arguably the most crucial step in the home buying process is determining how much you can realistically afford. This means taking a close look at your budget and financial situation, including your income, expenses, and any existing debt. Use online calculators to work out how much your home loan repayments would be, and consult with a mortgage broker to get a clearer picture of how much you can comfortably afford.
2. Find your deposit
Saving a deposit is an important milestone on the path to home ownership, and a key consideration for many first home buyers is deciding whether to buy a home now while prices remain stable, or to wait and save a larger deposit. Most lenders typically require a 20 per cent deposit, although some may accept less, so it's important to explore different deposit options. Your deposit can come from a number of sources including personal savings, government grants or schemes, and family assistance.
3. Apply for financial assistance
Calculate how much extra you'll need to include in your budget to cover home buying expenses such as stamp duty, legal fees, and pre-purchase inspections, as these extra costs are often a significant financial barrier for home buyers in Australia. Check if you're eligible for stamp duty concessions or First Home Owner Grants, as this financial assistance could provide the boost you need to get into the property market much sooner.
4. Get pre-approved finance
An important step on the path to home ownership is securing pre-approved finance. Home loan pre-approval is an agreement from a lender of the amount they're willing to lend. Not only does home loan pre-approval give you a clear indication of your borrowing capacity so you don't waste time viewing properties you can't afford, but it can also make you a more confident and competitive buyer.
5. Have the right team on your side
Having a team of professionals on your side to support you through the home ownership process can make all the difference. Working with a mortgage broker can provide valuable insights into the best strategies for saving a deposit, understanding lending requirements, comparing home loan options, and effectively structuring a mortgage.
Get help on the path to home ownership
Consult with a mortgage broker – such as those at Mortgage Express – to get help with applying for home loan pre-approval and choosing the right home loan to best fit your unique circumstances. With access to a panel of lenders and home loan products, the team of mortgage of brokers at Mortgage Express are well-placed to provide finance solutions that fit a wide range of home buying needs.
---
While all care has been taken in the preparation of this publication, no warranty is given as to the accuracy of the information and no responsibility is taken by Finservice Pty Ltd (Mortgage Express) for any errors or omissions. This publication does not constitute personalised financial advice. It may not be relevant to individual circumstances. Nothing in this publication is, or should be taken as, an offer, invitation, or recommendation to buy, sell, or retain any investment in or make any deposit with any person. You should seek professional advice before taking any action in relation to the matters dealt within this publication. A Disclosure Statement is available on request and free of charge.
Finservice Pty Ltd (Mortgage Express) is authorised as a corporate credit representative (Corporate Credit Representative Number 397386) to engage in credit activities on behalf of BLSSA Pty Ltd (Australian Credit Licence number 391237) ACN 123 600 000 | Full member of MFAA | Member of Australian Financial Complaints Authority (AFCA) | Member of Choice Aggregation Services.