Having a home loan pre-approval in place before you go house hunting puts you in the best position to buy a property. Not only are you signaling to sellers that you're ready to move with pre-approved finance to show you're serious, a pre-approval can significantly improve your bargaining power too and is essential if you want to bid on a property at auction. Not sure where to start? Here are 4 steps to securing pre-approval.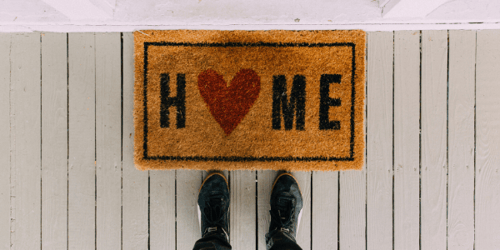 Step 1: Get Your Paperwork Ready
The first step is finding out how much you may be able to borrow and that means getting your paperwork in order and applying for pre-approval.
You'll need to be able to show your lender just how well you manage your financial obligations, with a clear picture of your income and expenses. To do this, you'll need to proof of:
Your pay slips and tax returns

Any assets you own like other property or machinery, along with statements of any investments you might have

You credit card limit and outstanding credit card debt

Loan statements for any debt or existing loans you have

An outline of all of your monthly and weekly expenses – use this Budget Planner we've created to calculate where your money goes each month.
Once you have all of your paperwork in order, it's time to call in your mortgage broker.
Step 2: Lodge Your Application
Meet with your Mortgage Express broker to discuss a loan that best fits your lifestyle and circumstances. Working through a panel of lenders, your mortgage broker will help you identify the right fit of lender and lending options.

If you want to proceed and apply for a pre-approval, complete a pre-approval application and submit this along with your supporting documentation showing your current financial situation
Step 3: Do a Credit Check
Your lender will do a credit check to confirm your credit history and credit rating. The credit check will generate a report showing your history of paying bills on time and repaying debt in full, to give the lender an idea of how likely you are to repay any money they lend you. Along with any defaults on loans or credit card that will show up on your credit report, positive payment history is also reflected.

The results of the credit check will impact your ability to borrow, and can have some impact on the amount you may be able to borrow.
Step 4: Get Conditionally Pre-Approved
If your paperwork and credit history checks out, your lender may offer you a conditional pre-approval. This pre-approval is valid for a set time – usually 90 days – and is an indication only rather than a guarantee of the amount you may be able to borrow provided all conditions are met. Once you have a conditional pre-approval, you're ready to head out and find your dream home, keeping in mind the amount you're able to borrow on top of your deposit. Happy house hunting!
Ready to Get Started?
Securing pre-approval is an important first step in the home buying process and can be made so much simpler by working with the right people. At Mortgage Express, we've helped thousands of first home buyers onto the property ladder with a pre-approval, and our team of mortgage brokers are experienced at finding the right loan to fit. If you'd like to find out more about applying for a pre-approval before you start house hunting, talk to us.
---
Disclaimer:
While all care has been taken in the preparation of this publication, no warranty is given as to the accuracy of the information and no responsibility is taken by Finservice Pty Ltd (Mortgage Express) for any errors or omissions. This publication does not constitute personalised financial advice. It may not be relevant to individual circumstances. Nothing in this publication is, or should be taken as, an offer, invitation, or recommendation to buy, sell, or retain any investment in or make any deposit with any person. You should seek professional advice before taking any action in relation to the matters dealt within this publication. A Disclosure Statement is available on request and free of charge.
Finservice Pty Ltd (Mortgage Express) is authorised as a corporate credit representative (Corporate Credit Representative Number 397386) to engage in credit activities on behalf of BLSSA Pty Ltd (Australian Credit Licence number 391237) ACN 123 600 000 | Full member of MFAA | Member of Australian Financial Complaints Authority (AFCA) | Member of Choice Aggregation Services.