A surge in cyber-attacks, particularly in the financial sector, has been attributed to the recent shift to remote working and digital banking in response to the COVID-19 crisis. While most financial institutions have developed "good cyber risk awareness and mitigation measures", it's a timely reminder for anyone accessing online services just how important it is to be aware of cyber-safety. Here's how you can protect yourself from cyber-attacks.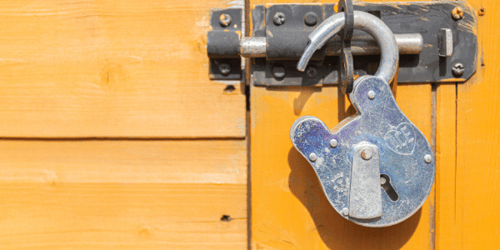 The importance of cyber security
Many businesses including banks have been able to effectively leverage digital technology to continue operating despite lockdowns and the COVID-19 pandemic. However, the transition to doing more online has meant organisations are facing a greater vulnerability to cyber-attacks.

Chief Risk Officer of National Australia Bank (NAB), Shaun Dooley said the bank had seen a significant rise in cyber-attacks and fraudulent activity in 2020.

"Unfortunately, there are a number of people that are probably preying on the vulnerability of customers at the moment. We're certainly seeing fraud attempts on our customers increase. There's been a significant increase in scams, phishing attempts and so on," said Mr. Dooley.

Banks are warning that the increase in criminal activity is both from cyber-attacks and fraudulent activity against customers, by getting them to hand over details so criminals can take money out of their accounts.
Staying safe online
Banks and financial institutions are working hard to improve cyber-security, at the same sharing information with customers on how to protect themselves from cyber-attacks. Here are some basic tips for keeping safe online:
Check the strength of your passwords:

Use an online app like this one

using something similar to your original password to test its strength.

Choose a strong password: It should be at least 10 - 12 characters long, including numbers and symbols, and hard to guess. Perhaps a sentence that has meaning to you and one that you aren't likely to forget?

Don't repeat passwords on different sites and do change your passwords regularly.

Avoid the obvious and most common passwords: Like Password! Or any chronologically ordered numbers (123456).

Trust no one: Be on the lookout for fake emails and compromised websites that may lead to spam and phishing. The golden rules:

Don't open emails from unknown addresses. Trash them instead.

Don't click on any links. Rather type the address into your website browser.

And never send your passwords, credit card details or any other financial info via email.

Keep your software up to date: Cyber-criminals often use flaws in your software to gain access to your system. Regularly updating your software, helps fix these flaws and makes it harder for cyber-criminals to gain access.

Secure your devices: Install anti-virus software, set a password or fingerprint to unlock your device, disable automatic connection to networks, and enable remote locking or wiping functions if your device supports these.

Check your social media settings: Keep your personal and private information safe by not sharing too much on public platforms like Facebook.

Strengthen your home network: With an encrypted password and avoid using public wi-fi hotspots to do your banking or other online shopping.

Talk to your children about staying safe online, make sure they know they can talk to you about online bullying or anything they come across that they don't understand.
Protect your interests
Cyber-attacks happen all the time, and aren't limited to just big corporations. All over the world and right here in Australia, Cyber-criminals continue to test the cyber-security of individuals.

Whether that's through phishing emails to uncover personal details or through weaknesses in software or internet connections; cyber-attacks should be taken seriously and it's important you have plans in place to protect both yourself and your financial interests.

If you believe your cyber-security has been compromised, contact someone who can help – like your IT department, bank or financial institution, or your local Police or fraud unit.

Staying safe online has never been more important than right now.

And you can protect your financial future too, by talking to a Mortgage Express broker about leveraging the equity in your home to buy an investment property, pay for a renovation, or help finance your child's first home. Get in touch today to find out more about your options.
---
Disclaimer:
While all care has been taken in the preparation of this publication, no warranty is given as to the accuracy of the information and no responsibility is taken by Finservice Pty Ltd (Mortgage Express) for any errors or omissions. This publication does not constitute personalised financial advice. It may not be relevant to individual circumstances. Nothing in this publication is, or should be taken as, an offer, invitation, or recommendation to buy, sell, or retain any investment in or make any deposit with any person. You should seek professional advice before taking any action in relation to the matters dealt within this publication. A Disclosure Statement is available on request and free of charge.
Finservice Pty Ltd (Mortgage Express) is authorised as a corporate credit representative (Corporate Credit Representative Number 397386) to engage in credit activities on behalf of BLSSA Pty Ltd (Australian Credit Licence number 391237) ACN 123 600 000 | Full member of MFAA | Member of Australian Financial Complaints Authority (AFCA) | Member of Choice Aggregation Services.