One question many of our mortgage brokers report hearing from clients right now is: "Can I get a home loan or refinance my mortgage during lockdown?" The answer is yes! Although lockdown orders and social distancing measures have created a number of challenges for lenders and home loan customers alike, most are adapting processes to fit the new regime. Read on for more on this as well as tips from some of our mortgage brokers on how to improve your application.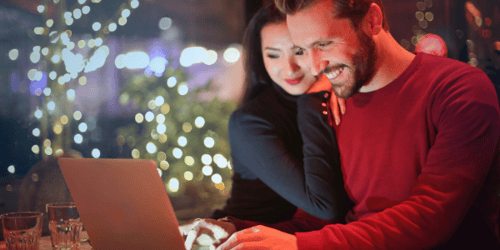 Lenders are making changes
With face-to-face meetings not an option during lockdown, lenders have had to adapt many of their processes to fit current times.
One such change is that of the customer identification process, with online verification very much an option when customers are unable to present themselves in person. These days it's not uncommon for lenders to rely on electronic verification of identity or video interviews on digital platforms like Zoom, Facetime or Skype to prove identity.
Valuations are another area of the home loan application process that have had to change during lockdown, with physical inspections of a property often not possible. Desktop, AVM (Automated Valuation Model) or curbside valuations may be used instead to check the condition of a property for the purposes of a valuation.
And when it comes to meeting with mortgage brokers to discuss financing options, there too have changes been made. Here at Mortgage Express, our brokers have transitioned most of their business online and many have reported an added level of convenience for clients.
In the first instance, I get clients to complete an Electronic Fact Find Form sent to them in conjunction with relevant privacy and credit guide forms. I follow this up with a Zoom meeting with clients to discuss their needs and objectives in more detail. Once all supporting documents are emailed back to me, I research the best lender and present my findings to the client, and once accepted, the relevant bank application and supporting documents plus my compliance documents are sent to the client for e-signing.
Once the bank approves the loan unconditionally they send the loan/mortgage documents to clients, which can also be e-signed (and I generally do this in conjunction with Zoom call to ensure clients are clear, and documents are e-signed correctly). There are some variables for other states, but in NSW generally all can be e-signed.
Andy Graham
Mortgage Broker
In these crazy times, you may be feeling that buying a home in lockdown is impossible. But I'd like to show you how it can be done:
Contact the agent and ask them if you can view in person from outside or via Facetime (always be COVID compliant).

Building inspections are a must for buying sight unseen.

Seek the age of the property and, if under builder's warranty, you may find more comfort buying sight unseen when accompanied with a building and pest report.

Ask your broker for a property profile report to learn more about the property.

Consult your broker for more information.
Joshua Trevitt
Mortgage Broker
One upside of the pandemic is the ease with which we've moved to digital meetings. We're all so much more comfortable now conducting our business online via Zoom or Facetime. It has meant I can still provide support and guidance for clients looking to refinance or apply for new home loans even if we're unable to meet face to face. What's more, being able to fit in with clients' lockdown responsibilities – like home schooling the kids or working from home – provides an added layer of convenience for them, knowing I can jump online to discuss their mortgage requirements when they need assistance or have questions.
Teresa Cahill
Mortgage Broker
Getting finance during COVID-19
When it comes to applying for finance or refinancing an existing mortgage there are a few things you can do to improve your chances of success.
For employees, having your latest pay slip on hand to confirm your employment and income has not been impacted by COVID-19 is vital, while self-employed borrowers need their latest quarter statements confirming business is still trading as normal and that there has been no reduction in income.
Be mindful of discretionary spending – especially at this time – and avoid using any savings you might have gained while staying home in lockdown on unnecessary expenditure. An increase in discretionary spending could be a red flag for lenders and adversely impact your application.
It's worthwhile noting that some lenders are taking much longer to process applications, so if you have a property in mind that you're interested in buying, contact a mortgage broker as soon as possible to begin the application process.
And lastly, the mortgage landscape changes rapidly so relying on professional advice is key to your success. By working with a mortgage broker who understands which lender is the best fit for your circumstances, you won't waste time on unnecessary credit checks or applications that aren't likely to be approved. Contact Mortgage Express today to find a mortgage broker in your area.
---
While all care has been taken in the preparation of this publication, no warranty is given as to the accuracy of the information and no responsibility is taken by Finservice Pty Ltd (Mortgage Express) for any errors or omissions. This publication does not constitute personalised financial advice. It may not be relevant to individual circumstances. Nothing in this publication is, or should be taken as, an offer, invitation, or recommendation to buy, sell, or retain any investment in or make any deposit with any person. You should seek professional advice before taking any action in relation to the matters dealt within this publication. A Disclosure Statement is available on request and free of charge.
Finservice Pty Ltd (Mortgage Express) is authorised as a corporate credit representative (Corporate Credit Representative Number 397386) to engage in credit activities on behalf of BLSSA Pty Ltd (Australian Credit Licence number 391237) ACN 123 600 000 | Full member of MFAA | Member of Australian Financial Complaints Authority (AFCA) | Member of Choice Aggregation Services.