Access to funding is critical for many small businesses. Unfortunately, traditional lenders don't typically lend to businesses that don't have an extensive trading history. Which is why many businesses resort to using their personal mortgage, a personal loan or credit card to fund their business, believing this is a viable and cost-effective alternative. Here's why we think it's vital to separate personal and business finance.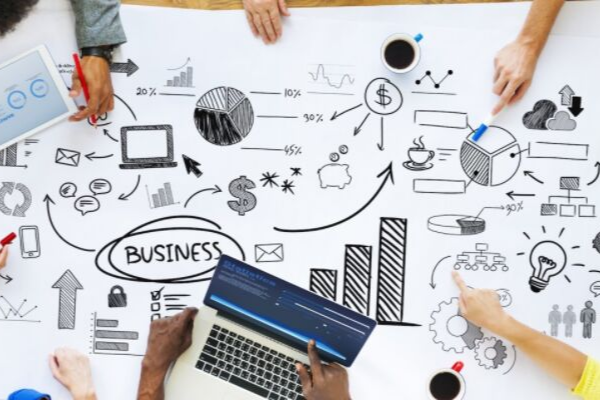 Out of necessity
"Using personal credit sources to facilitate business funding has been born out of necessity for many small businesses, as banks – which historically have been the only source of finance – usually require the applicant's house as security for the business loan," says Nathan Watt, managing director of Watson & Watt, a Queensland-based accounting and tax advisory consultancy that specialises in working with small businesses.

Fast forward to the current landscape: Small businesses are now in a far better position and can access funding through the emergence of alternative lenders which are dedicated to enabling business growth or smoothing out cash flow challenges. This environment also provides a natural platform for clients to be able to keep their personal and business finance separate.

"The reality is, if you are running your own business, you should keep your business and personal finances separate," says Watt.

Particularly now. With interest rates at a record low, homeowners are in an enviable position to shop around to secure a competitive rate for their home loan.

Benefits of keeping business and personal finance separate
1. Appropriate funding based on your needs
While a mortgage interest rate may seem attractive when compared to some business loan rates, you need to factor in the duration of the loan, too.

"While the mortgage rate may be good, paying off a business loan over 15 or 20 years will see that interest really rack up. On this note, considering the loan term is as important as the rate to ensure the true cost of the loan doesn't skyrocket," says Watt.

Alternative small business lenders offer hassle-free and competitively priced business funding options, which allow each funding scenario to be reviewed independently and then the most appropriate product to be selected. Another benefit is that you'll build your business credit history.

2. The home is not exposed
"The biggest drawcard for separating personal and business finances, is to keep personal and business assets separate," says Watt.

"When working with small business owners, I always advise them to keep things completely separate if at all possible," he says.

"It protects personal assets as well as keeping the finances neat. Ultimately, if you have the home tied up in the business finances, the home is staked on the success of the business."

3. More tax efficient
Separating personal and business finances makes it significantly more straightforward when it comes to tax time.

"If you have your personal and business finance intertwined, you have to work out percentages of what's deductible and what's not," says Watt.

"If your finance is all in your mortgage, for example, it can result in it being less tax efficient as you're being charged the interest on the principal over a far greater period of time than you would be if you take out standalone vehicle, equipment or business finance."

Going forward
At Mortgage Express, we have access to a wide range of lending options and finance products and can help you determine the right business and personal finance to suit your needs. Contact one of our brokers today to arrange a meeting to discuss your finance needs. Simply complete this form and one of our brokers in your area will be in touch.

References:
https://www.prospa.com/
---

Disclaimer:
While all care has been taken in the preparation of this publication, no warranty is given as to the accuracy of the information and no responsibility is taken by Finservice Pty Ltd (Mortgage Express) for any errors or omissions. This publication does not constitute personalised financial advice. It may not be relevant to individual circumstances. Nothing in this publication is, or should be taken as, an offer, invitation, or recommendation to buy, sell, or retain any investment in or make any deposit with any person. You should seek professional advice before taking any action in relation to the matters dealt within this publication. A Disclosure Statement is available on request and free of charge.
Finservice Pty Ltd (Mortgage Express) is authorised as a corporate credit representative (Corporate Credit Representative Number 397386) to engage in credit activities on behalf of BLSSA Pty Ltd (Australian Credit Licence number 391237) ACN 123 600 000 | Full member of MFAA | Member of Australian Financial Complaints Authority (AF