As we approach the end of yet another challenging year, and plan to begin a new one, it's important to acknowledge that none of us have come through the last two years without facing some emotional or mental hardship. With borders opening again, being able to reunite with loved ones, engage in new experiences, and make new and fun memories are things we have to look forward to. This festive season, take time off, have a break, refill your tank. Here's what some of the team at Mortgage Express are planning.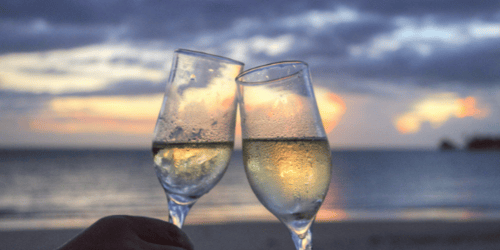 An overseas working holiday
Phil Cooper, Western Australia-based mortgage broker, is heading overseas with his partner, Cheryl. They're planning a 3 to 6 months stint in Thailand, working while living like a local. Phil says the one thing he can't wait to do when he gets there is enjoy authentic Thai food and a cocktail or two!
Following Thailand, Phil and Cheryl are planning to head to Spain, something they had booked pre-Covid, and he says, "One of the upsides of Covid has been the ease with which we've adapted to working online. The ability to work anywhere at any time means being a digital nomad is easy!"
A trip to Fiji and Noosa
Christine Penford from Victoria is planning a long-awaited trip to Fiji with her family, then heading to gorgeous Noosa to spend Christmas with extended family she hasn't seen in 2 years.
When asked what's the one thing she can't wait to do once there? "Sit in the sun with a cocktail and no computer or phone!! Enjoy some much need relaxation and time with my family."
Staying local on the sunny coast
Rick Spinks from Queensland has had a big year this year, both at work and at home. He'll be welcoming a new grandson into the world. Rick's hoping for a Christmas arrival, and his holiday plans revolve around travel to the Sunshine Coast to spend time spoiling the new baby, and perhaps entertaining him with traditional songs and his guitar!
"My plans include nursing the little fella, and singing my songs to him!"
Spoils for the grandkids
CEO of Mortgage Express, Vicky Devine, is excited to spend the holidays exploring our beautiful country and enjoying some fun with family.
"We kick off with Christmas with all the family and grandkids. Yes, Nanny and Poppa spoil the boys ridiculously, as we all do! Then we leave the family in our house while we head to magical Heron Island for New Years. I can't wait to explore the waters and the eco system there."
"Then it's back to one of mine and Simon's favourites, Magnetic Island – where we're staying in a bach (a NZ term for a small 'ole holiday home), doing some sea fishing, snorkelling, reading and not a lot else!"
What are your holiday plans? Share them with us over on our Facebook page.
Best wishes for the upcoming festive season, from the team at Mortgage Express.
---
While all care has been taken in the preparation of this publication, no warranty is given as to the accuracy of the information and no responsibility is taken by Finservice Pty Ltd (Mortgage Express) for any errors or omissions. This publication does not constitute personalised financial advice. It may not be relevant to individual circumstances. Nothing in this publication is, or should be taken as, an offer, invitation, or recommendation to buy, sell, or retain any investment in or make any deposit with any person. You should seek professional advice before taking any action in relation to the matters dealt within this publication. A Disclosure Statement is available on request and free of charge.
Finservice Pty Ltd (Mortgage Express) is authorised as a corporate credit representative (Corporate Credit Representative Number 397386) to engage in credit activities on behalf of BLSSA Pty Ltd (Australian Credit Licence number 391237) ACN 123 600 000 | Full member of MFAA | Member of Australian Financial Complaints Authority (AFCA) | Member of Choice Aggregation Services.