While the Coronavirus pandemic forced many of us to stay home, getting out for a daily dose of exercise quickly became a way of life. As a personal challenge, Brent Pullar of Harcourts took to the streets to walk 10 kilometres a day for 30 days. What's more, he persuaded two Mortgage Express brokers – Joshua Trevitt and Ismar Muratovic – to join him in crushing this challenge. Read on to find out just how successful this personal challenge was.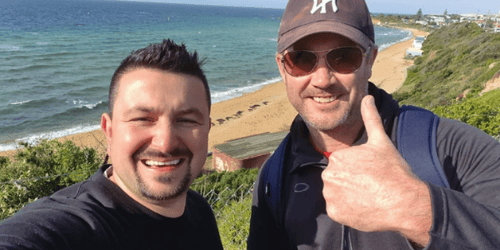 Brent Pullar | Harcourts
In an effort to keep fit and distance himself from negativity and the doom and gloom of life in lockdown during COVID-19, Brent chose to challenge himself to walk 10 kilometres a day for 30 days.

"Each day I would head out on a walk, listening to music, making phone calls, and reaching out to friends and colleagues to see how they were coping. Once you get to about the 2 kilometre mark, it's a great feeling as the endorphins start kicking in and you really feel alive!"

Brent ended up walking a total of 423 kilometres and feels fitter, stronger and more able to push himself further now.

"I did a lot of research on the benefits of walking and the effect it has on your physical and mental wellbeing, and I was blown away by it. I would highly recommend it, even if it's a 150 kilometre challenge. Just doing something and having a goal to start with is the key."

"I loved it and seeing other people joining in and the difference it made to their lives was thoroughly rewarding."
Joshua Trevitt | Mortgage Express Broker
After seeing Brent's weight loss wins, wanting to kickstart his own health journey, Josh was inspired to join the challenge. Staying focused was important to Josh and he made a commitment to post his progress on Facebook each day in order to remain accountable.

"Delivering there in person or in life or in business, I pride myself on the ability to deliver when it's needed."

Although structuring time between family and business was a challenge, Josh committed to walking each morning.

"Typically, I help my wife get my son ready for school and then drive down to get a coffee. By changing the way I do things, I realised I could still do emails and phone calls and go and get that coffee on the walk. During COVID-19, my business was more demanding than never but I found a way to balance all the competing priorities in my life and still lose 12 kg to date!"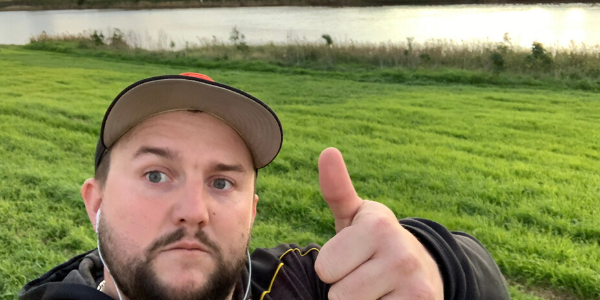 "My resolve to continue is stronger than ever. I've worked out that I can balance my workload with my health requirements. I look forward to the next health and well-being challenge I set myself."

"I absolutely recommend it. The mental and physical health benefits are immense, and the fact that you're able to continue to work at the same time means there's no excuses."
Ismar Muratovic | Mortgage Express Broker
Struggling to find a little time to himself during lockdown, Ismar committed to finding a few hours each evening for his 10 kilometre walk.

"At that time COVID 19 was at its peak so the streets were really deserted and it felt a bit strange but so peaceful and quiet at the same time. I started off with a 2km walk, than 3km and slowly worked my way up to 7km. Once I did that I set myself the challenge to hit the 10km mark and do it continuously for 30 days. Now I also do day walks which are great as we have had an amazing Autumn."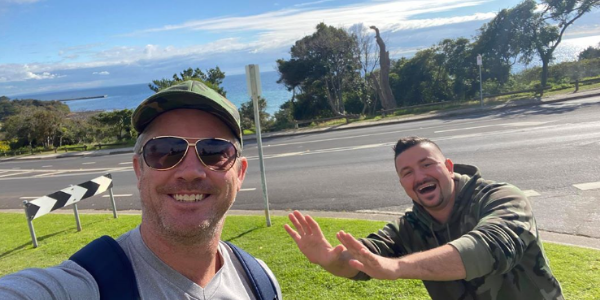 To stay motivated, Ismar listens to podcasts of people who inspire him – those who have made it in their chosen professional or sporting field.

"It really inspires me listening to the challenges they went through to get to where they are and the sacrifices they made. On some days/nights I would simply enjoy the surroundings and think about a current deal I am working on, and you would be surprised what comes back and the new ideas you get on how to tackle it from another angle."

Walking late in the evenings meant Ismar wasn't cutting into his family time or business responsibilities.
"I have seen a change in my mood, I have always been a very positive person but now I am also full of energy which I can then give back to my family and clients."

"I would definitely recommend this to anyone! Just start like I did with 2km and slowly work your way up to 10kms. Once you have reached the 10kms start your challenge. You will love the new you and so will everyone around you. Once I finish the challenge I will continue to try and walk daily even if I can only squeeze 30mins in."

Keeping fit not only improves mental wellbeing, it's vital for good health too. How will you challenge yourself?

If you need financial advice to help get you back on track post-COVID, please get in touch with our team of mortgage brokers.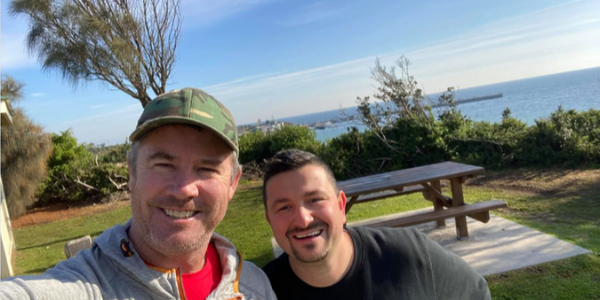 ---
Disclaimer:
While all care has been taken in the preparation of this publication, no warranty is given as to the accuracy of the information and no responsibility is taken by Finservice Pty Ltd (Mortgage Express) for any errors or omissions. This publication does not constitute personalised financial advice. It may not be relevant to individual circumstances. Nothing in this publication is, or should be taken as, an offer, invitation, or recommendation to buy, sell, or retain any investment in or make any deposit with any person. You should seek professional advice before taking any action in relation to the matters dealt within this publication. A Disclosure Statement is available on request and free of charge.
Finservice Pty Ltd (Mortgage Express) is authorised as a corporate credit representative (Corporate Credit Representative Number 397386) to engage in credit activities on behalf of BLSSA Pty Ltd (Australian Credit Licence number 391237) ACN 123 600 000 | Full member of MFAA | Member of Australian Financial Complaints Authority (AFCA) | Member of Choice Aggregation Services.