No one likes to think about their own mortality which is probably why so many people avoid writing a will. But the alternative has far-reaching implications: dying intestate – without a will - means your estate is distributed according to strict legal formula rather than how you would want it distributed. To help you prepare for life's unexpected events, here are some of the things to think about when preparing a will.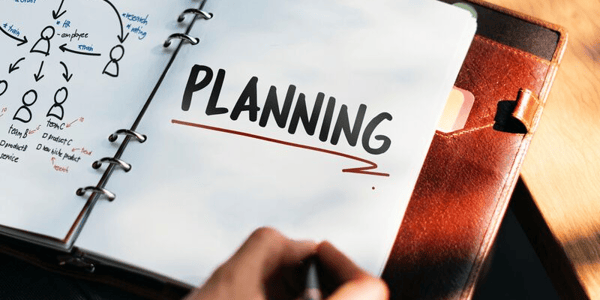 Making it easy for family
Writing a will is important in ensuring that your assets are distributed as you would want. What's more, as a parent with young children, it's vital you have a legal will that clearly outlines the care of your children should something happen to you.

According to ASIC, almost half of all Australians pass away without a will. If someone dies without a will, an administrator is appointed by the court to determine the distribution of the deceased's estate once all outstanding taxes and bills have been paid.

The distribution of the remaining estate is determined based on an established legal formula, not necessarily how the deceased would have wanted. And if the deceased has no living relatives, the assets are given to the state government.

Engage a professional or DIY
When choosing how to have your will written, the first step is choosing between a professional will written by an Estate Planning Lawyer or a DIY Will Kit. Before you decide, here are some of the things to think about:

Complex financial arrangements
A DIY Will Kit outlines the very basic clauses of a will such as appointing an Executor and leaving your entire estate to your spouse or children. If you have more complex finance arrangements beyond just a family home, a car and savings, it makes good sense to engage an Estate Planning Lawyer to draft a Will that takes into account all your individual financial and personal circumstances.

Non-traditional families
Blended families and separated family units need to be accounted for when writing a will. An understanding of the estate planning laws relevant to the state you live in is important. Particularly if you own property or assets in a different state where different state laws may apply or if you own property overseas subject to overseas laws. An Estate Planning Lawyer will be able to guide you ensuring that you execute a legally valid Will.

Guardianship of children
Choosing a guardian for your minor children is an important consideration when it comes to writing a will. Things to think about include nominating an age that minor beneficiaries inherit from your estate or specifying how trustees are to use your estate to pay for things like education or housing for the minor beneficiary. A DIY Will Kit may be too simple to capture all of the important factors pertaining to the guardianship of children, while an Estate Planning Lawyer can assist in setting out the relevant clauses to give you peace of mind.

Getting legal advice
Your will is an important legal document and whilst it may be more expensive to engage a lawyer to draft your will, the benefit is that you are assured it is legally valid and that it includes all relevant legal and financial matters that pertain to your estate.

While it can feel like a morbid subject to think about, it's vital that you are prepared for life's eventualities. Writing a will ensures your family's needs are taken care of while making it easier for them to settle your affairs.

Get in touch with a Mortgage Express broker if you have questions around your financial situation and planning ahead when it comes to your financial arrangements.

References:
https://legallyyours.com.au/diy-wills-vs-professionally-prepared-wills-whats-the-difference/
https://www.canstar.com.au/life-insurance/writing-a-will/

If you need advice around buying your first home or you're considering growing your property portfolio with an investment property, it's worthwhile talking to our team of brokers about your finance needs. Contact Mortgage Express today and we'll put you in touch with a local broker who can meet you at a time that suits you.
---
Disclaimer:
While all care has been taken in the preparation of this publication, no warranty is given as to the accuracy of the information and no responsibility is taken by Finservice Pty Ltd (Mortgage Express) for any errors or omissions. This publication does not constitute personalised financial advice. It may not be relevant to individual circumstances. Nothing in this publication is, or should be taken as, an offer, invitation, or recommendation to buy, sell, or retain any investment in or make any deposit with any person. You should seek professional advice before taking any action in relation to the matters dealt within this publication. A Disclosure Statement is available on request and free of charge.
Finservice Pty Ltd (Mortgage Express) is authorised as a corporate credit representative (Corporate Credit Representative Number 397386) to engage in credit activities on behalf of BLSSA Pty Ltd (Australian Credit Licence number 391237) ACN 123 600 000 | Full member of MFAA | Member of Australian Financial Complaints Authority (AFC