In December 2015, the Australian Government introduced legislation that changed the way non-residents buy property in Australia. Under the new laws, foreign investors are limited in the types of property they can purchase and must first apply for approval to purchase from the Foreign Investment Review Board (FIRB). While it is much harder for non-residents to buy property in Australia, it's not impossible.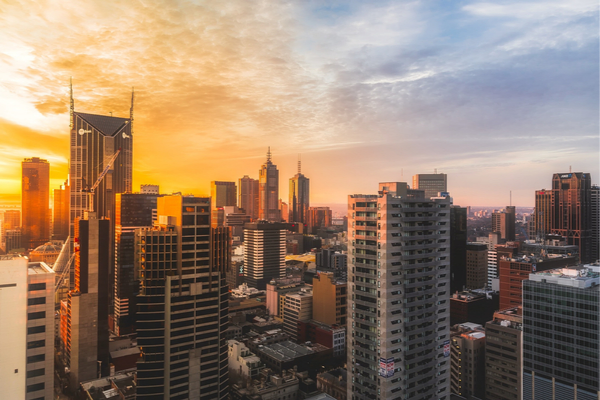 Buying an existing home as a non-resident
As a non-resident, temporary resident or foreign corporation wanting to buy property in Australia, you must first apply to the Foreign Investment Review Board (FIRB), a division of the federal government responsible for reviewing applications for foreign investment in Australian property.

FIRB's purpose is to promote investment in new building construction in Australia, to create jobs as well as create more homes, while insuring the interests of Australian residents and citizens are protected when it comes to buying a home. For this reason, it's very difficult for non-residents to buy existing property unless:

• You intend to demolish the building and rebuild apartments on the land. You usually need to build two properties to replace one existing property and FIRB will generally stipulate a timeframe condition by which time the building must be completed.
• You are in Australia to work but you will usually have to agree to sell the property once you leave or you would need to become a citizen or permanent resident in the future in order to hold onto the property.
• You are a company providing accommodation for your staff.

Buying a new home as a non-resident
Non-resident investors wanting to buy new property in Australia can apply to FIRB for approval to purchase. A new property is defined as a property that has been established on residential land and has not previously been sold. It should not have been occupied nor have been part of an existing property that has been renovated.

Non-resident buyers cannot purchase recently built properties where a previous dwelling once stood. Instead, they would need to purchase vacant land and complete the development of a residential property within four years or buy an existing property but build multiple new dwellings on the site.

An application to FIRB costs in the region of $5,000 - $10,000 and upwards depending on the value of the property. Additional costs like stamp duty, conveyancing fees, legal fees, body corporate fees and council rates, also need to be factored in.

Unlike citizens who can borrow up to 95 per cent of the value of a home, lending to non-residents is much stricter and usually only up to 60 per cent of a home's value. Non-resident buyers may also face potentially higher interest rates than Australian buyers and may be limited in their choice of lender.

Temporary residents and Australian residents living abroad
Temporary residents can buy existing properties provided they are using the property as their residential home and not as an investment property, but they can buy new properties without these conditions.

Australians living in other countries do not need to apply to FIRB for approval to purchase property and can buy both new and existing homes in Australia.

Applying to FIRB
Applications to FIRB must be completed and approved before non-resident buyers can proceed to buy property. You'll find the foreign investment application form and corresponding information on the Australian Taxation Office website.

Once you've completed the online form and submitted any accompanying documentation, you should receive an approval or denial within 30 days. Foreign investors who do not subscribe to the guidelines could face penalties and possibly even jail time.

There have been a number of recent changes to how lenders deal with foreign investors and non-resident buyers, with many of the bigger banks no longer lending to non-residents. Given the complicated purchase process and stricter lending requirements, it's worthwhile working with a Mortgage Express broker if you are a non-resident wanting to buy property in Australia. Contact us and one of our brokers will be in touch to discuss your situation.
If you need advice around buying your first home or you're considering growing your property portfolio with an investment property, it's worthwhile talking to our team of brokers about your finance needs. Contact Mortgage Express today and we'll put you in touch with a local broker who can meet you at a time that suits you.
---
Disclaimer:
While all care has been taken in the preparation of this publication, no warranty is given as to the accuracy of the information and no responsibility is taken by Finservice Pty Ltd (Mortgage Express) for any errors or omissions. This publication does not constitute personalised financial advice. It may not be relevant to individual circumstances. Nothing in this publication is, or should be taken as, an offer, invitation, or recommendation to buy, sell, or retain any investment in or make any deposit with any person. You should seek professional advice before taking any action in relation to the matters dealt within this publication. A Disclosure Statement is available on request and free of charge.
Finservice Pty Ltd (Mortgage Express) is authorised as a corporate credit representative (Corporate Credit Representative Number 397386) to engage in credit activities on behalf of BLSSA Pty Ltd (Australian Credit Licence number 391237) ACN 123 600 000 | Full member of MFAA | Member of Australian Financial Complaints Authority (AFC