With the rising cost of property across Australia, it's not surprising that so many parents are stepping up to help their grown-up children buy property. In fact, it's estimated that the "Bank of Mum and Dad" is one of the largest lenders when it comes to mortgage lending in Australia. If you're considering helping your kids buy a home, here are a few ways that you as a parent can do that.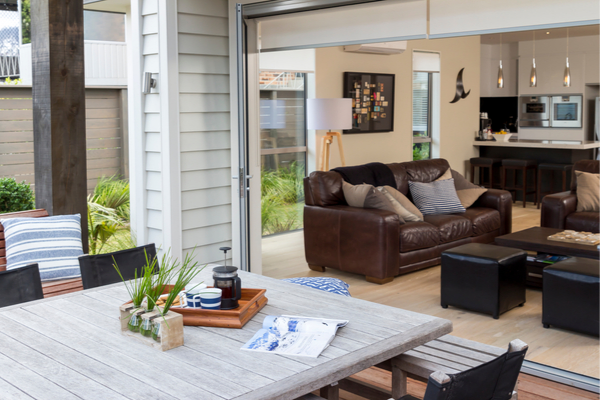 Guarantor Loans
One of the most common ways that parents are helping their kids onto the property ladder is by agreeing to a guarantor loan. This is a loan product that allows parents to free up equity in their own property to assist their child with a deposit to buy a first home.

Being a guarantor is a decision not to be taken lightly though: if your child defaults on repayments, the bank could look to you to repay the loan. If you need to put your own house up as security in order to act as guarantor, you could end up losing your own home to repay your child's debt.

Things to think about: does your child have the means and motivation to repay their loan? Will you be placing a serious financial burden on yourself by acting as guarantor? To limit your exposure to risk, ensure that you guarantee the absolute minimum amount that the bank will allow and obtain legal advice before making any decisions.

Financial Gift
If you have the money, you may want to give your children an early inheritance with a monetary gift they can use as a deposit. While this may be an option for families who have significant capital, it's important you be mindful of your future health and medical needs and not leave yourself short of cash.

Things to think about: can you afford to gift more than one child? Will you have enough money to live on comfortably in retirement? Will your child have the financial discipline to meet their mortgage repayments? It may make more sense to match your child's own savings with a financial gift.

Cash loan
Helping with a loan towards the deposit could be the kickstart your child needs to buy their first home. As with all loans though, it's important you document the loan properly in a loan agreement, specifying whether you want your child to make regular repayments and how much, how long the loan term will be, and whether or not you'll charge interest – and if so, how much.

Things to think about: if you have other children, will you be able to help them with a loan too? If you're borrowing from a bank to lend to your child, can you realistically afford it? Many retirees are asset rich and income poor – and the bank will want to know that you can afford to repay your loan.

If you're still paying off your own mortgage, consider the financial implications of dipping into your own equity or taking on a much bigger mortgage without having the income to cover repayments.

Co-ownership
Buying a property with your child means you have a share of the property and will be registered on the title of the property. It's a good way to protect your investment and have a share in the capital gain on the property when it's sold.

Things to think about: ensure you sign a Property Sharing Agreement that specifies who pays what, who lives in the house, and what happens when the property is eventually sold.

As always, it's worthwhile seeking sound financial advice when it comes to buying property. If you'd like to sit down with one of our brokers and review your current situation with a view to helping your children onto the property ladder, simply complete this form and a Mortgage Express broker in your area will be in touch.
If you need advice around buying your first home or you're considering growing your property portfolio with an investment property, it's worthwhile talking to our team of brokers about your finance needs. Contact Mortgage Express today and we'll put you in touch with a local broker who can meet you at a time that suits you.
---
Disclaimer:
While all care has been taken in the preparation of this publication, no warranty is given as to the accuracy of the information and no responsibility is taken by Finservice Pty Ltd (Mortgage Express) for any errors or omissions. This publication does not constitute personalised financial advice. It may not be relevant to individual circumstances. Nothing in this publication is, or should be taken as, an offer, invitation, or recommendation to buy, sell, or retain any investment in or make any deposit with any person. You should seek professional advice before taking any action in relation to the matters dealt within this publication. A Disclosure Statement is available on request and free of charge.
Finservice Pty Ltd (Mortgage Express) is authorised as a corporate credit representative (Corporate Credit Representative Number 397386) to engage in credit activities on behalf of BLSSA Pty Ltd (Australian Credit Licence number 391237) ACN 123 600 000 | Full member of MFAA | Member of Australian Financial Complaints Authority (AFC