In its December 2020 meeting, the Reserve Bank of Australia left its cash rate unchanged at a record low 0.1 per cent. While that's bad news for your savings account, it's good news if you're a homeowner. The big question now is whether to lock in your home loan repayments by switching to a fixed rate mortgage. Before you decide, here are some important things to consider.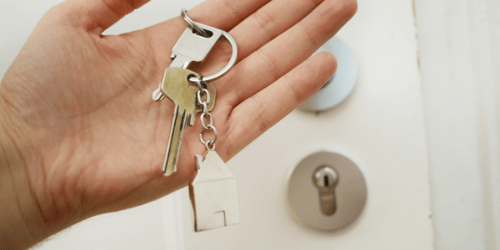 Costly to break
Once you've locked in your interest rate, switching out will likely cost you in hefty break fees. Depending on the size of your loan, interest rate movements and your home loan term, the fees charged by lenders to break fixed loan terms can easily run into thousands of dollars.
Know how much you'll have to pay
If you're a first home buyer – or just looking to secure your repayment amount over a fixed period of time – locking in your interest rate could be a smart move. With a fixed interest rate, you'll have a clear idea of how much your fortnightly or monthly repayments will cost you, which makes budgeting a whole lot easier.
No extra repayments
Some homeowners choose to make extra repayments to their mortgage when they can, using a bonus, inheritance or windfall. With less flexibility, fixed rate home loans may limit your ability to make extra repayments, or you could be charged a fee to do so. Similarly, paying off your loan before your fixed rate term ends could also incur a charge.
Security in an unpredictable climate
Locking in your interest rate means you're protected from interest rate fluctuations. And while the cash rate looks set to remain low for some time to come, it's hard to predict what the economic future post-COVID will look like for Australia. By having a fixed rate mortgage – or even part of your mortgage locked into a fixed rate – your repayments will stay the same for a fixed period of time, no matter which way the interest rates move.
Could end up paying more
If interest rates drop even further, you could end up paying in more interest that you would have if you'd kept your home loan on a variable interest rate. Splitting your home loan across both fixed and variable could be the solution if you are concerned about interest rates dropping. That way you're protected with part of your loan fixed and the remainder taking advantage of fluctuating interest rates.
Help you decide
Deciding whether or not to move your home loan to a fixed interest rate is a big decision. Rather than simply switching, it's vital you do your homework first: compare interest rates from various lenders, use a mortgage calculator to see how switching could impact your repayments, and talk to a mortgage broker about your financial options.
---
Disclaimer:
While all care has been taken in the preparation of this publication, no warranty is given as to the accuracy of the information and no responsibility is taken by Finservice Pty Ltd (Mortgage Express) for any errors or omissions. This publication does not constitute personalised financial advice. It may not be relevant to individual circumstances. Nothing in this publication is, or should be taken as, an offer, invitation, or recommendation to buy, sell, or retain any investment in or make any deposit with any person. You should seek professional advice before taking any action in relation to the matters dealt within this publication. A Disclosure Statement is available on request and free of charge.
Finservice Pty Ltd (Mortgage Express) is authorised as a corporate credit representative (Corporate Credit Representative Number 397386) to engage in credit activities on behalf of BLSSA Pty Ltd (Australian Credit Licence number 391237) ACN 123 600 000 | Full member of MFAA | Member of Australian Financial Complaints Authority (AFCA) | Member of Choice Aggregation Services.