Gilbert Enoka ONZM has been inspiring sporting greats like the All Blacks, Silver Ferns, Canterbury Crusaders and the Black Caps, for over 20 years. Closer to home, "Bert" has worked alongside Mortgage Express and Harcourts in his role as Director of Harcourts International, challenging and helping drive to greatness the team in Australia. Over the next few months, we'll be sharing stories from Bert and others in the team about their personal experiences during the COVID-19 lockdown.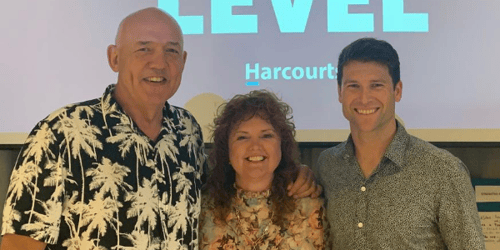 Drawing inspiration from those around us
Vicky Devine recently caught up with Bert to talk about his personal journey over the course of the past few months.
Vicky asked Bert to share his insights and learnings from COVID-19. Here is an account of her questions and Bert's replies:
Bert, what did you consciously stop doing?
I checked my media intake – and by that I mean I affirmed one reliable source only rather than the 'trickle impact' of listening to everyone and everything.
I stopped communicating with negative people – those in which 'gloom steals their hope'.
I have been very deliberate in this space!
And I stopped hoping that things would get better – hope is not a good strategy to rely on in times like this. Clear daily plans became my anchor.
What have you started to do?
'Living at home' rather than 'staying at home'. I enhanced my to-do list with the 4 C's:
Create – complete 1 creative task

Contribute – find one place where I am / can contribute(ing)

Collaborate – staying connected in a socially distanced world – who, when, how

Consume – one podcast, article or event that elevated me and / or my work

Helping others out – amazing how satisfying an endeavour this is. Do one thing for someone else every day, beyond being asked!
What was your biggest learning?
Energy flows where your attention goes – be your mind's master, not its slave!
You can't plough a field by turning it over in your mind – 'actions trump intent'.
You can't change the past but you can choose how you move forward.
Life is what YOU make of it – always has been and always will be.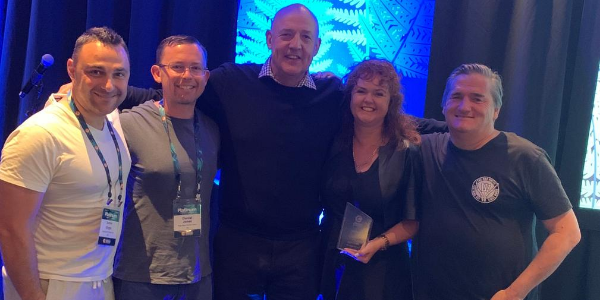 Inspiring words from an incredible colleague and friend
Having personally worked with Bert, Vicky is always in awe of his ability to inspire those around him.
"Two learnings I took on board early from Bert during COVID-19 are: 1. Be present where your feet are – stop and consciously connect with who and what you are doing now; and 2. Preserve the core – the healthy body, healthy mind concept and to fill my core with what I enjoy."
Do you have any learnings from your recent time in lockdown or through the COVID crisis? We'd love to hear from you if you do. Please drop Vicky a line with any learnings you'd like to share.
---
Disclaimer:
While all care has been taken in the preparation of this publication, no warranty is given as to the accuracy of the information and no responsibility is taken by Finservice Pty Ltd (Mortgage Express) for any errors or omissions. This publication does not constitute personalised financial advice. It may not be relevant to individual circumstances. Nothing in this publication is, or should be taken as, an offer, invitation, or recommendation to buy, sell, or retain any investment in or make any deposit with any person. You should seek professional advice before taking any action in relation to the matters dealt within this publication. A Disclosure Statement is available on request and free of charge.
Finservice Pty Ltd (Mortgage Express) is authorised as a corporate credit representative (Corporate Credit Representative Number 397386) to engage in credit activities on behalf of BLSSA Pty Ltd (Australian Credit Licence number 391237) ACN 123 600 000 | Full member of MFAA | Member of Australian Financial Complaints Authority (AFCA) | Member of Choice Aggregation Services.