Divorce or separation is an emotional time, made even more stressful at the thought of divvying up the property and other assets. In Australia, there are around 50,000 divorces each year and many people are unsure what to do with the family home or investment properties in this situation. If you've recently divorced or separated, it may be time to look at your options.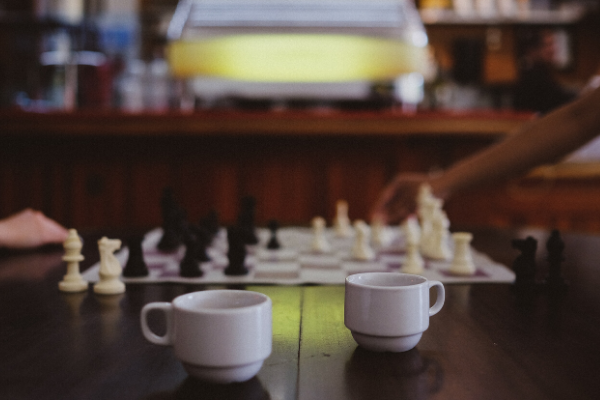 Financial decisions in a divorce
Refinancing after a divorce will depend on what you decide to do with the property you jointly own. Generally, you have three choices:
Sell your share of the property to your ex and buy your own home;

Sell the property and split the profits;

Buy out your share of the property.
If you decide to buy out your ex-spouse, you will need to refinance the property as banks will not allow you to simply take over someone else's loan or remove an individual from your loan agreement.
Buying out your ex
If you are financially stable and qualify for a loan on your own, buying out your ex may be the right option for you.
In this case, you may be able to refinance and extend your mortgage to make the repayments more affordable, increase your home loan to fund your divorce settlement pay-out, and potentially find a better interest rate either with your existing lender or with another lender.
A Mortgage Express broker can go over your options for refinancing and even shop around on your behalf for the best deal so it's worthwhile talking to our team about your finance options if you are considering buying out your ex.
You will need:
Your partner to agree and sign a transfer form to you;

To meet the standard bank policy on your own;

To factor in the payment of Lenders' Mortgage Insurance (LMI) if you borrow more than 80% of the value of the property.
Stamp duty and capital gains tax
Stamp duty is generally not payable on a transfer of equity, so whether you're buying out your ex from your family home or an investment property, in most cases you won't have to pay stamp duty. However, stamp duty can be a complex legal issue so we recommend you speak to a solicitor who can review your situation and confirm whether or not stamp duty is applicable.
Similarly, when it comes to Capital Gains Tax (CGT), it's best to seek legal advice as CGT may apply depending on how the property was used before and after your divorce. If you continue to live in the property after buying out your ex, you won't be liable for CGT. However, this will change if you move out of the property and rent it out. In this case, CGT will be calculated under the assumption that you acquired the property at its current market value at the time it became income-producing.
A mortgage to buy-out your ex
If you have a good credit score and meet all of the lending requirements, you may be able to borrow up to 95% of your home's value to buy-out your ex and pay out your divorce settlement. If you borrow more than 80% of the value of your property, you will be required to pay Lenders Mortgage Insurance (LMI) so be sure to factor that in when deciding on what to do.
At Mortgage Express, we're experienced at helping our clients buy their own homes and investment properties and can outline your options for finance in a divorce or separation situation. Talk to our team today about a finance plan to suit your lifestyle and budget.
---
Disclaimer:
While all care has been taken in the preparation of this publication, no warranty is given as to the accuracy of the information and no responsibility is taken by Finservice Pty Ltd (Mortgage Express) for any errors or omissions. This publication does not constitute personalised financial advice. It may not be relevant to individual circumstances. Nothing in this publication is, or should be taken as, an offer, invitation, or recommendation to buy, sell, or retain any investment in or make any deposit with any person. You should seek professional advice before taking any action in relation to the matters dealt within this publication. A Disclosure Statement is available on request and free of charge.
Finservice Pty Ltd (Mortgage Express) is authorised as a corporate credit representative (Corporate Credit Representative Number 397386) to engage in credit activities on behalf of BLSSA Pty Ltd (Australian Credit Licence number 391237) ACN 123 600 000 | Full member of MFAA | Member of Australian Financial Complaints Authority (AF